For any dirt biker have a high-quality dirt bike goggles is a must-have when it comes to Dirt biking.
The reason for this is when you're riding dirt bikes you're riding in the dirt in the rocks and in the sand this means that you get all sorts of debris kicked up into your eyes.
 I don't know about you I want to make sure that I don't go blind and I've had multiple sticks rocks even kick up off my front tire not even riding dirt bikes behind someone you want to make sure that you protect your eyes from trees and other things that can come flying at you.
Also when you're riding behind someone you have all sorts of things being chucked at you from the rear tire of the rider that's in front of you the other thing is dust dust can get in your eye and it doesn't feel nice and it's scratchy and you want to make sure you protect your eyes from dust as well.
The other thing as a dirt biker it doesn't matter if it's motocross or off-road you want to be able to see what's in front of you and having a clear field of view is crucial to keeping yourself safe and having fun. Goggles allow you to keep the dust mud and anything out of your eyes so that you can continue to keep riding without any issues. Almost all dirtbike goggles also come with a post to attach tear-offs if needed in really dusty or muddy conditions.
Having quality goggles is a must-have for any dirt biker.
Dirtbike goggles protect you from the following:
Rocks
Mud
Sand
Dust
Tree/Sticks
Sun
Water
Snow/Hail
No matter if you're riding motocross trail riding or Enduro riding do not skip on the goggles!
Now there are lots of different options when it comes to getting dirtbike goggles and below we have a few recommendations that are affordable but then offer quality protection and also a quality field of view.
You ask what the goggle field of view is?
Field of view is the space within your goggles that allows you to see.
And why this is important as you want to make sure that you have the largest or biggest field of vision to make sure that you can see any obstacles in your trail.
Well for most riding conditions having a clear lens on your goggles will cover most of your bases in most riding conditions.
However, you also can buy lenses that are polarized or shaded for sun protection!
To protect your eyes from UV rays it is also a really important thing to think about so having a goggle that you can swap out lenses when you need to when it's really bright and the UV index is really high that something really smart to have and I recommend buying multiple lenses one clear and one that has polarized to protect your eyes from UV rays.
You also wanna make sure that your goggles will fit well under your helmet so I recommend trying on multiple different goggles and make sure that they fit with the helmet you own.
Now like I mentioned there are lots of different goggle manufacturers but I'm gonna mention some of the best ones that are on the market today.
100% makes lots of different goggle models from high-end to more affordable options, either way, any 100% goggle that you choose is it gonna be a good quality goggle that works offers you the protection that you need and the coolness factor as well
100% goggles pretty much offer a goggle for anyone and everyone they have all the colors under the sun and all different types of goggle lenses.
They also have easy to change and swap-out lenses if needed.
2023 100% Goggles Ranked in Quality
100% Armega Goggle
100% Racecraft 2 Goggle
100% Accuri 2 Goggle
100% Strata 2 Google
100% Barstow Goggle
100% Enduro Goggle
Top 3 100% Goggles for 2023
Are 100% goggles any good?
The overal material quality used to make these goggles is outstanding.  When owning the 100% goggles, you can expect A-grade protection but also cool looks. These sturdy but lightweight goggles will last for years or untill you decide to change them.
Highly reccomended
Oakley also offers a really high-quality dirtbike goggle and Oakley has been in the game of making eyewear for a very long time
2023 Oakley Goggles Ranked in Quality
Oakley Front Line Roll-Off Goggle
Oakley Airbrake Goggle
Oakley Front Line Goggle
Oakley Mayhem Pro Goggle
Oakley O Frame Goggle
Oakley Crowbar Goggle
Sam's Choice for the top Oakley Goggles for 2023
Scott goggles are also one of those eyewear manufacturers that have been in the game for a long time and build high-quality dirtbike goggles that you can depend on
2023 Scott Dirt Bike Goggles Ranked in Quality
Scott Prospect Goggle
Scott Fury Goggle
Scott Hustle Goggle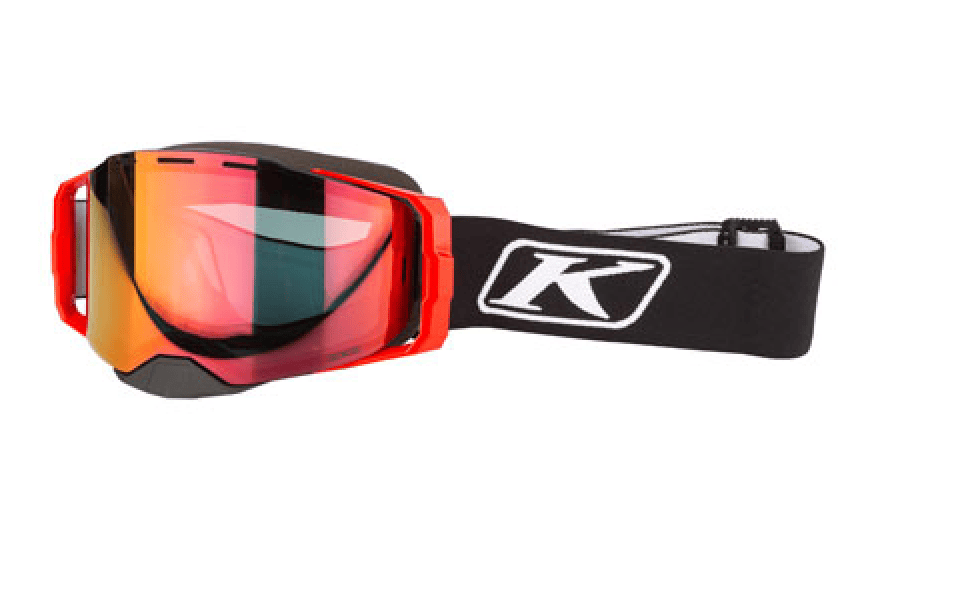 Klim makes all sorts of that different gear for the adventure but specifically, they have built a really cool goggle called the edge off-road goggle that has a super-wide field of view and a magnetic Lens that just pops on and it removes very easily.
2023 Klim Dirt Bike Goggles Ranked in Quality
Klim Edge Off-Road Goggle
Klim Viper Off-Road Goggle
Klim Edge Off-Road Goggle
2023 Leatt Dirt bike Goggles Ranked in Quality
Leatt Velocity Roll-Off Goggles
Leatt Velocity 6.5 Goggle
Leatt Velocity 5.5 Goggle
Leatt Velocity 4.5 Goggle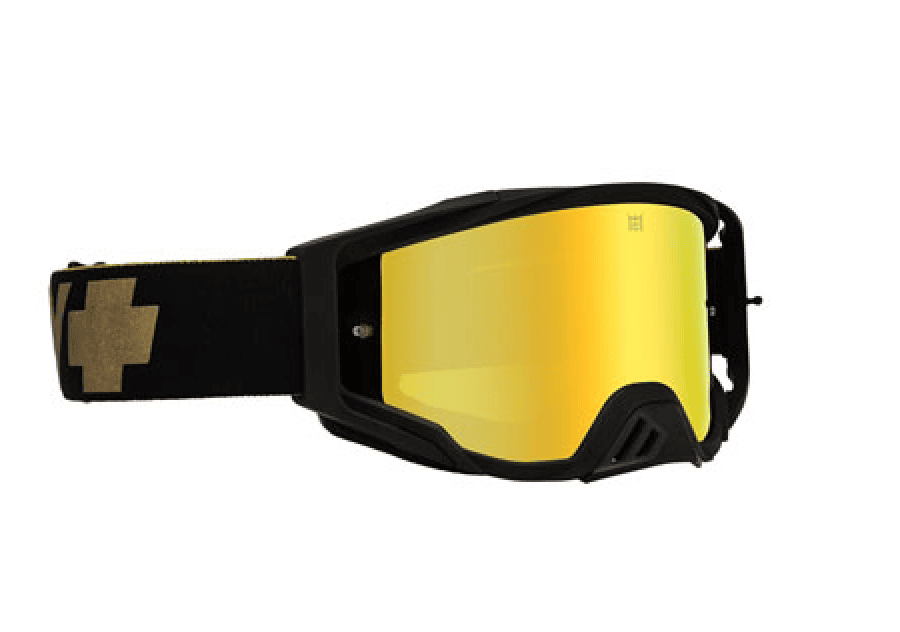 2023 SPY Dirt bike Goggles Ranked in Quality
Spy Foundation Goggle
Spy Woot Race Goggle
Spy Woot Goggle
Spy Breakaway Goggle
Like I mentioned your eyes are too important for you not to invest in a high-quality pair of dirt biking goggles.
One of our rules of thumb is with Dirtbike goggles is to buy the best pair that you can afford. This rules applies for all off your dirt bike gear.
Luckily there are lots of high-quality 100% goggles that are also a fordable and don't break the bank so you really have no excuse to not have a high-quality dirtbike goggle.