In this article, we review the MSR Axxis Proto Jersey and Pant Combo.
Dirt biking is a fun way to get your adrenaline pumping and enjoy some great outdoor time. The MSR Axxis Proto Jersey And Pant Combo make for a solid combo of dirt bike gear at the right price.
Dirt bike gear in my opinion should be something that you wear but forget about it while riding. If the riding gear is not comfortable, is annoying, too baggy, too tight, restricts movement, and too hot then its sucks.
First Impressions
MSR Axxis Jersey and Pant Combo
MSR's new Axxis jersey and pant is a great option for trail riders. The jersey is made from a polyester/nylon blend, so it packs down small but still feels comfortable to wear. The pants have cargo pockets on the thighs for stashing your gear, as well as internal thigh vents for when you find yourself working hard on the trail.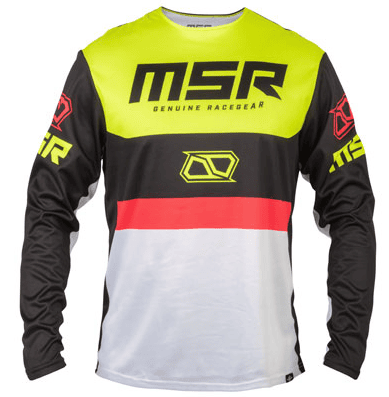 MSR Axxis Proto Jersey Specifications:
Breathable polyester fabric
Modern more athletic fit
Self-fabric for comfortable collar and cuff fit
Long stay tucked tail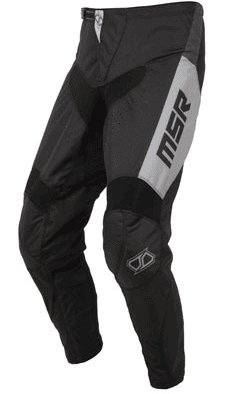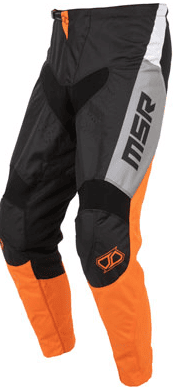 MSR Axxis Proto Pant Specifications:
600 Denier Poly fabric
Tough 900 abrasion-resistant knee panels
Laser Cut vent holes
Ratchet style buckle
3/4 mesh fabric liner
Spandex knee
Machine washable
The MSR Axxis Proto jersey and pants are extremely comfortable, protective, and affordable. They are also durable, which makes them a great choice for single-track riders and motocross riders who want to be out on the trails for hours at a time but don't want to spend a fortune doing so.
The Axxis Proto Jersey And Pant Combo
MSR's Axxis Proto Jersey and Pant combo is a solid choice if you are looking for a well-made, comfortable set of riding gear. The jersey has a great fit (Slimmer fit), with plenty of room up top to move around.  The material is light enough that it doesn't feel like your wearing anything extra but still keeps you cool when it gets hotter.
The pants are also nice with an elastic waistband for easy adjustment as well. Also, they don't interfere with movement while riding through tough terrain. There is enough room around the knees to fit any riding knee braces.
Overall, we were impressed with the MSR Axxis Proto jersey and pant combo. The materials used in these pieces seem to be high quality, and they've held up well through some hard riding. Integrates well with my riding boots. There are some minor drawbacks, but overall this is an excellent option for riders looking for dirt bike gear set up at an affordable price point!
I will continue to update this article as I get more seat time with the MSR Axxis Proto Jersey and Pant combo.