In this article, we talk about the best dirt bike backpacks and which one is right for you.
There is nothing better than getting way out in the backcountry on a dirt bike. The problem is when you get into the remote areas on a dirt bike you need to make sure you are prepared with the proper gear in case something happens.
Having the right gear can help you when something breaks down or carry the water and food you need. Also, I highly recommend carrying emergency gear as well.
Normal things that happen while dirt biking
Flat tires
Broken levers
Down logs
break downs
injurys
Run out of gas
Having the right dirt bike gear will help make your experience better and also way safer. It's important to pack enough of the important gear so you can worry about clicking thru gears instead of how long you can be out there.
So you need a backpack or some way to carry all the gear you need to carry with you while out riding. 
Common Gear that is carried in your dirt bike backpack
Below is a list of a bunch of different options that you might carry while dirt biking in the backcountry. You want to make sure you have enough gear to get you out of a pinch or survival situation. I also do not recommend over packing so its important to have a backpack that allows you to carry the essentionals. 
Water
Snacks
Radio
Multi-Tool
Tools
Tire Repair Kit
Radio
Cell Phone
Recovery Strap
First Aid
Fire Starter
Extra Gas
Do normal backpacks work as dirt bike packs?
While a normal everyday backpack can work I don't recommend using one. Having a dirt bike specific that is designed around holding the gear you need but also is designed to stay attached to your back while riding. If you plan on riding lots you want a backpack that stays in place no matter if you are just trail riding or hitting fast whoops. It's really annoying to have a backpack that is bouncing around while you are dirt biking. It also can be dangerous and it could throw off your balance when standing up on the dirt bike. 
I also prefer a dirt bike pack that allows you to carry water preferably a hydration system. Water is probably one of the most important things you should carry when out dirt biking. 
What makes a Dirt Bike Backpack different than a normal Backpack?
Different Shoulder Straps
Water hydration System
Tool Pack
Specific dirt bike features
Dirt Bike Shoulder Straps
While you can find other backpacks that can carry your tools, gear, and has a hydration system the biggest deal is the backpack straps.
Dirt bike backpack straps are designed to keep your backpack securely attached to your back while riding. The shoulder straps connect in the middle of your chest and some also have a hip belt for even more security.
Think shoulder harness system.
If your dirt bike pack does not have the shoulder straps that connect in the middle of your chest you do need a waist strap to help keep your pack from bouncing around. This is also referred to a dirt bike race harness.
Top 3 Dirt Bike Backpack Brands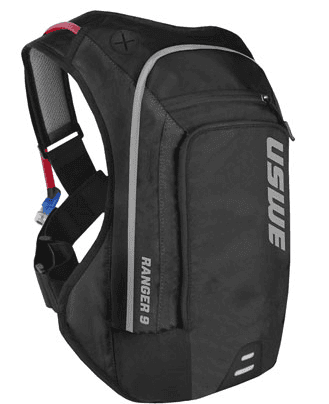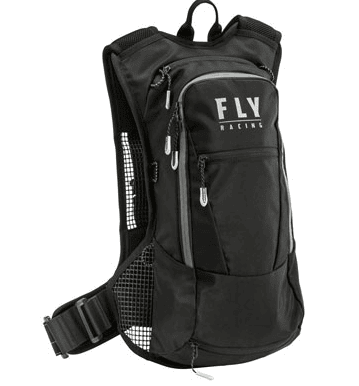 There are other options for packs while dirt bike riding. You have the standard dirt bike packs like the ones you see above. However, there are riding vests and waist packs as well. (fanny packs).
I will see you out on the trails!