** In this article we talk about the best dirt bike wrist guards for 2022.
Before we jump into which wrist guard or wrist brace you need to get, something needs to be said. The best way to prevent injury while dirt biking is through proper riding technique.
This is the best preventative solution out there. This is the secret to the pros that stay healthy while racing at crazy speeds. Proper technique is the 1# way to stay safe – FOR MORE INFO – CLICK HERE
As a dirt bike enthusiast, there is riding gear I cannot do without. One of them is wrist guards. If you've been riding your dirt bike for a while now, you know very well that it's not for the fainthearted. That's why you need the best dirt bike wrist guards to protect you when on the trail. Dirt bike wrist protection guards come in handy to give you the confidence you need to enjoy your rides to the fullest.
The big question is whether you know the best dirt bike wrist guards to make riding a secure and amazing experience.
One of the reasons why you need dirt bike wrist protection is because your wrists are vulnerable when you're riding. Wrist injuries are one of the most common motocross or dirt bike injury.  In the event of an accident, you need to protect your wrist from injury. Depending on the nature of a fall, your wrists can sustain different degrees of injury. Some can be minor while others can be serious like a break. Regardless of how serious a fall can be, you need to protect your wrist at whatever the cost.
When a rider is falling in the unfortunate event of an accident, the natural thing to do is to stretch your hands to protect your falling body. Obviously, the part of the body that gets into contact with the ground surface is your hands/wrists. If you don't have wrist guards, the possibility of getting a wrist sprain is high. You can get seriously injure or break your wrist. You don't want to negatively affect the function of your wrist, right?
For this reason, you need to invest in the best dirt bike wrist guards in 2022.
Dirt bike wrist protection is also important for a rider with an existing injury on the wrists or who has a history of a wrist injury. As you know, your wrist is one of the vulnerable and sensitive parts of your body that you need to protect when riding. If you have an injury, even if it's a minor one, and you have to ride, you should make sure that you have bike wrist guards. Riding your dirt bike without sufficiently protecting your wrists is a dangerous affair. The added protection is so important that you can't ignore it. Protect yourself from further wrist injury or damage by ensuring that you have the best dirt bike wrist guards on. What's more, the mental satisfaction and confidence of knowing that you're taking care of your body when riding goes a long way.
In addition, you need dirt bike wrist protection to offer you the comfort you need as you ride your dirt bike. Part of what causes injury or bruises on your wrists is a lack of comfort as you use your bike. You need to invest in a wrist guard to give you a comfy experience as you ride or race.
The Best Dirt Bike Wrist Guards
Mobius X8 Wrist Brace
CTI Wrist Brace
The All Sports Dynamics Wrist Brace
Troy Lee Designs Wrist Guard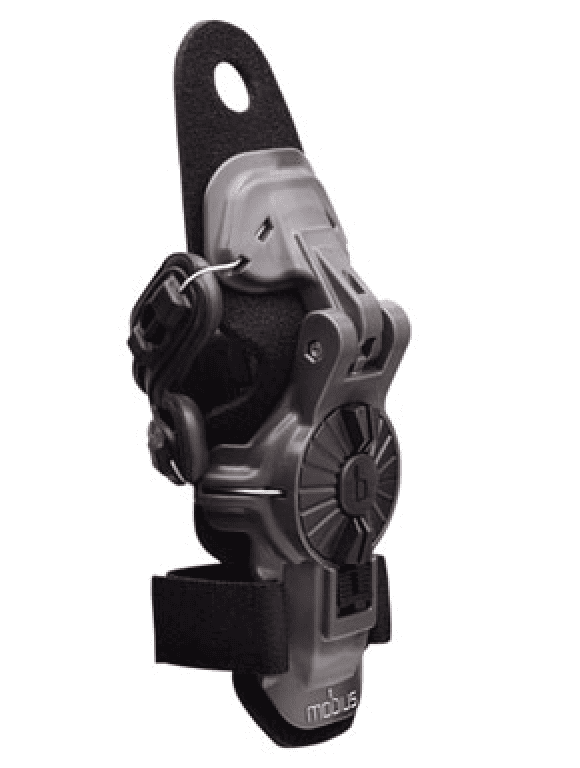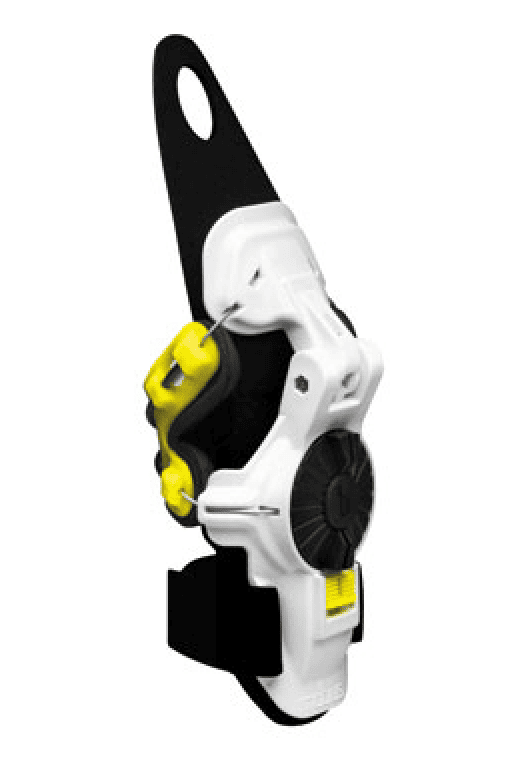 Mobius X8 wrist brace is one of the guards you can rely on to protect your wrist when riding your dirt bike. Lots of the pros with major wrist injuries and surgeries use the Mobius wrist braces. The technology that this gear has is enough to offer you the protection you need. It enables riders to maintain stability and support on the wrist joint. Also, it helps to provide flexible mobility as well as preventing hyperextension. If you want a wrist guard with the capacity of preventing injury, you can trust Mobius.
It prevents excessive bending, which is a great thing for any rider who wants to have a safe and enjoyable riding experience. If you're color sensitive, there are different colors you can choose from. They range from grey, white, to acid yellow. If you're also choosy when it comes to size, you can choose from large, medium, and small. Here are some of the features of Mobius you should know about:
Mobius Dirt Bike Wrist Guard Specs:
It has an asymmetrical design that allows you to use the brace on either the left or right wrist
The tension adjustment screw helps to maintain the required support
Fast adjust ergonomic dial for easy removal
Durable cable
The Continuous Cable Routing System helps to boost maximum support on the wrist joint to prevent injuries
2. ALLSPORT DYNAMICS IMC LACER WRIST BRACE
The AllSports Dynamics Wrist Brace is a popular bike gear that riders use to protect their hands as well as enhance their riding experience. This is a testament to its endorsement to support multiple applications including performance and prevention. This means that you can trust it to prevent serious injuries and improve performance as you ride. Whether you want to ride or race, this wrist guard has the features to give you the experience you need as a dirt bike rider.
It has different strapping systems including lacer, sport, and speed. In reference to size, you can get the size that suits you the best ranging from small, medium, to large. It is this flexibility that makes it a preferred wrist guard for riders. Additionally, it doesn't make riding or racing complicated for you. It has a strapping system that is easy to pull. With respect to grip, it has a grip system that offers sufficient comfort as you ride. The design (open palm) distinguishes it from other wrist guards in the market. Of great significance still, it has a cool and comfy fitting system that makes it easy to put on. Consider this wrist guard for your dirt bike rides to not only offer you the much-needed protection, but also comfort.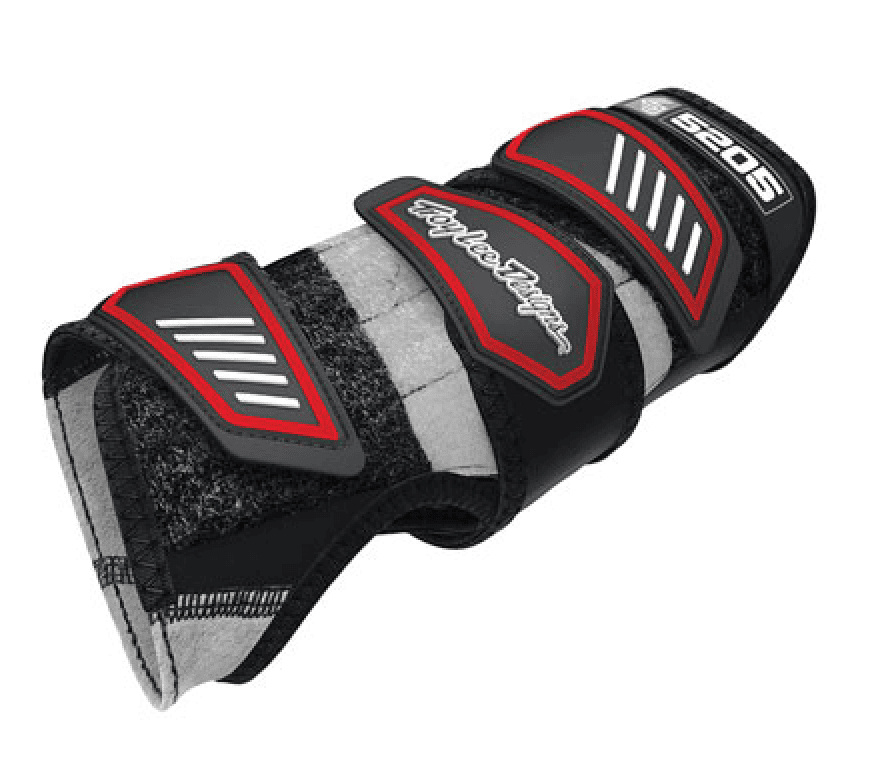 3. Troy Lee 5205 Wrist Support
This is yet another dirt bike wrist guard you can rely on in 2022. It has the features to give you the experience that's good for you when riding on any road. With safety being the major purpose of the product, it provides sufficient protection to your hands. To begin with, it has extended wrist support that pushes flexible limits to higher levels. With the high level of flexibility from the wrist guard, the level of safety improves significantly compared to other wrist braces. The Troy Lee wrist brace comes in a left-hand or right-hand fit.
Additionally, there is an adjustable closure that allows riders to customize to their fit. You don't have to worry about its capacity to fit your wrist because you can do the necessary adjustments. These adjustments are important as they give you the comfort you need for your ride. The more comfortable you are, the more you boost the level of protection.
The design of the wrist guard is also something to put into consideration. It has a compatible design that prevents obstructed grip. Again, if your bike lacks the grip it needs to maintain support, comfort, and safety, you're highly likely to get injured in the unfortunate event of an accident. Therefore, with this gear, you're guaranteed of unobstructed grip that gives you confidence when riding. There are different sizes and weights to choose from. The aspect of size and weight is also important whenever you're choosing the best dirt bike wrist guards. Remember, comfort is vital for your overall riding experience. You have the opportunity to choose the size that you're most comfortable with.
Now that you've known the importance of having wrist guards, you should invest in the best dirt bike wrist guards in the market in 2022. Not all riding gear is ideal for protection and comfortable riding. So, it's prudent for you to be deliberate as you think of buying a wrist guard for your dirt bike. You can settle for the one that meets your needs the best from the above-mentioned options. The next time you go out riding your dirt bike, make sure you're adequately protected by the latest dirt bike wrist guards.